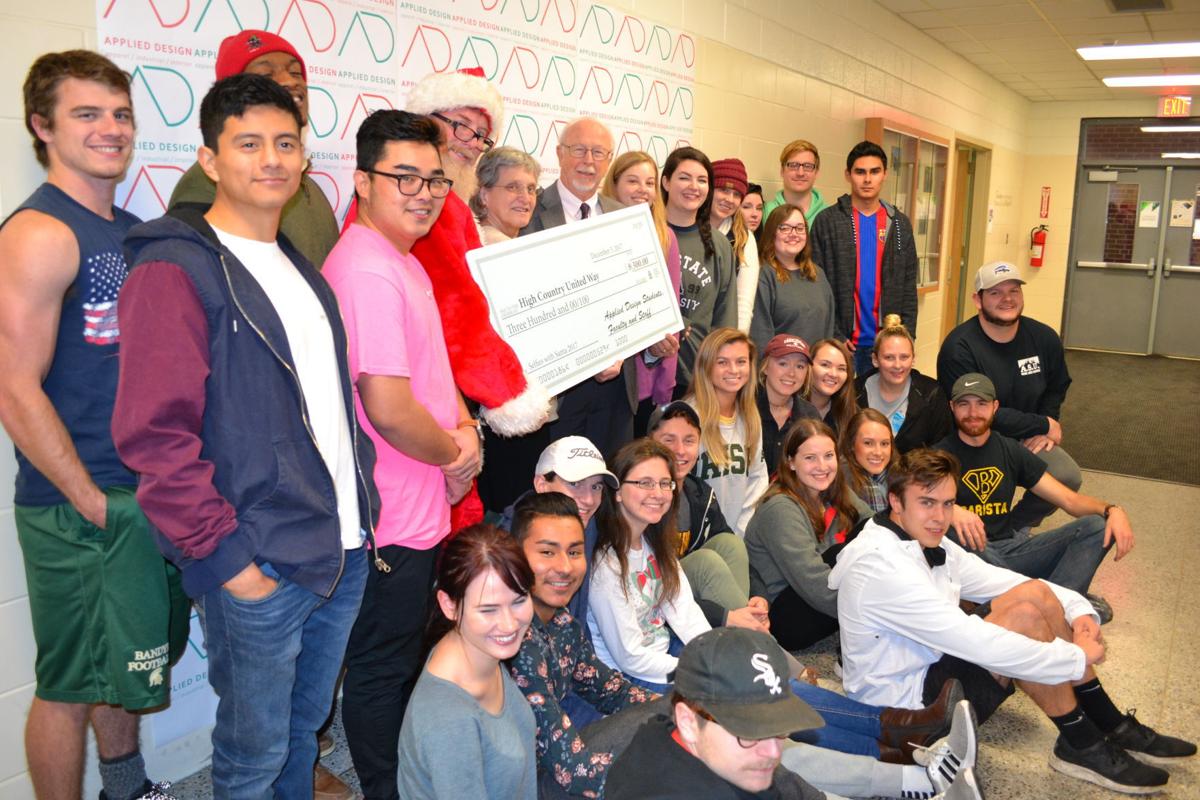 Students, faculty and administration of Appalachian State University's Department of Applied Design worked off some end-of-semester nervous energy with an impromptu project that ended up raising funds for High Country United Way.
Professor Don Corey said that with the end of the semester arriving, students wanted to do something to "lighten the mood" with exams pending and final projects due.
He said, "They wanted to do something festive for the holidays, kind of a kick-off. They wanted to commandeer someone to dress up as Santa for it, doing what became 'Selfies with Santa.'"
Corey continued, "I do have somewhat of a reputation for being a little bit harder, a bit 'grumpy,' but they said I'd be perfect for it. I told them if I was going to lose my ability to be that mean, grumpy old person for the project, we should probably raise some money for something good to happen."
Corey explained the industrial design department has some staff connections to High Country United Way, including HCUW Board Member Susan Poorman, who serves the area United Way as vice-chair of the board. With a decision as to where to channel the funds, it was agreed the department would do a 'match' for what students and staff raised through their efforts, and "Selfies with Santa" was off and running.
Corey said setting a date was a challenge with the end of the semester at hand, so they chose Friday, did some publicity by word of mouth and social media, and the end result Corey described as "quite pleasing" to the participants, the student volunteers and the industrial design staff.
And it brought a smile to High Country United Way Executive Director Gary Childers when he arrived for the presentation of a $300 check for the charity's general fund.
Childers said, "High Country United Way is grateful to the students and professors in the applied design department of ASU along with Susan and Alex Poorman, for their act of charity. High Country United Way will use the money to provide financial assistance to partner agencies who help those in need in the High Country. We hope this will become an annual event."
Corey said they were excited that the money would stay here and help families around here, and that was kind of the main goal.
"It was great," he said. "Now it makes us think of what else we can do and how we can make it bigger next year."